AT LAKESIDE, LIFE IS BETTER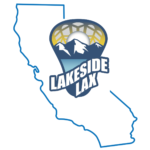 Lakeside Lax is a competitive lacrosse club in Northern California focused on  growing the game in the Greater Sacramento Valley and Sierra Foothills.   We offer intensive training and field travel tournament teams for players in 6th through 12th grade.  Our aim is to develop and grow players at all levels; teaching critical individual skills as well as team concepts.
We are a nationally recognized program representing California in the US Lacrosse Youth Nationals in 2021 and fielding some of Northern California's most competetive teams at all levels.  Our seasoned coaching staff brings a wealth of lacrosse experience to develop our players and guide them along the path from middle school, high school, and making a college decision.
Ultimately, our goal is to grow the game and help our players succeed on the field and in life.
PAUL VOTA
CO-FOUNDER | DIRECTOR | COACH
NATE HENDEL
COACH | RECRUITING LIASON
QUESTIONS...
COMMENTS...
SAY HELLO!!!